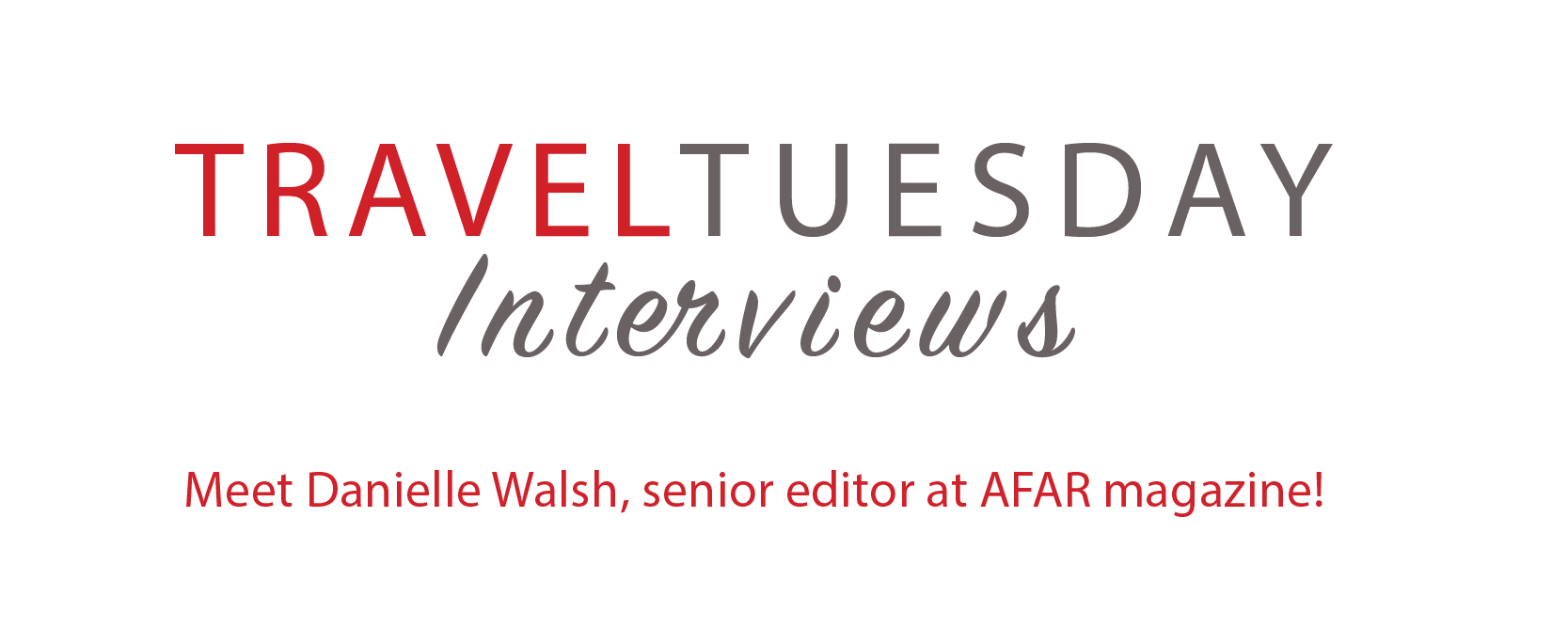 In this week's Travel Tuesday Interview, I chat with Danielle Walsh, senior editor at the San Francisco-based travel magazine, AFAR! She dishes all the details on the Bay Area's best eats and shares some of her drool-worthy Instagram photos. Danielle is one of my editors at AFAR and has one of the best food-based Instagram accounts out there!
Name: Danielle Walsh
Age: 28
Hometown: Boston, MA
Country count: 11
Instagram: @wandereatrepeat
1. How did you start traveling?
My first adult international trip was to Italy, but I feel like I wasn't truly a traveler until I went to Istanbul. That city is so intoxicating. The smells, the gorgeous architecture, the palpable history—it's sensory overload. It made me crave experiences that got me out of my comfort zone. I remember wandering into a subterranean antique shop in the Ortakoy and meeting its owner, a man who was roughly in his early 50s. He didn't speak English very well, so he went around the corner to find a neighbor who did, and translated our conversation. He told me his daughter was attending Harvard. He was delighted to find out I was from Boston. It was one of those travel moments you can't plan or pay for!
2. What single dish best represents the city of San Francisco? And, where can we get it?
Zuni Café's chicken with bread salad. It's a classic. I've been saying lately that San Francisco is the chicken capital of the country because of the many restaurants that have excellent chicken dishes they're famous for.

3. What are three iconic places everyone must eat on their first trip to San Francisco?  
A great, no-fuss taqueria (La Taqueria or El Farolito), Nopa for a fancier dinner, and Cotogna for some of the best pasta around and the fantastic approachable wine list. Bonus points: Drive up to Point Reyes to go to Marshall Store or Hog Island for oysters.
4. Share some tips for eating on a budget in San Francisco.
San Francisco has so many awesome fast-casual places to eat. My personal favorite is Souvla, a Greek spot that specializes in homemade wraps and salads with delicious roasted meats—all washed down with affordable Greek wine. Another great spot is Media Noche, which has the most delicious Cuban food on this coast. Recently opened is RT Rotisserie, where you can get sandwiches and rotisserie chickens. I think SF has really figured out how to make the affordable counter-order restaurant super special. Also, many restaurants have no-corkage nights—one of my favorite spots that's mostly filled with locals is Zazie. Tuesday nights, you can bring in as many bottles as you can responsibly drink. The food is great, and they have a lovely back patio area.
5. What are your three favorite places to eat in the city right now?
Tartine Manufactory. Believe the hype. It was the most interesting meal I've had in San Francisco to date.
Flores. It may seem flashy and big-production, but it's a take on Mexican food that's just really good and exciting.
Nopa. It's always nailing it, whether it's brunch, dinner, or late-night eats. I recently went there after a concert and happily scarfed down its $20 burger and a sour beer from Russian River Brewing Co.
6. What local ingredients would you pack for a picnic in Golden Gate Park?
Cowgirl Creamery Mt. Tam cheese
Any loaf of bread from The Mill
Scribe Winery's 2015 rosé
7. Share one of your favorite culinary adventures in the city.
Eating, drinking, and shopping your way down Divisadero street. Many of my previous recommendations can be found there.
8. What's the biggest myth about San Francisco?  
That it's not walkable. It's only 7 by 7 miles and has some of the most beautiful streets and parks in the country! On the weekends, I'm always walking to wherever I need to go—hills and all. My fiancé and I call it "urban hiking" and that way, we can totally justify our weekend gluttony.
9. What are two of your other favorite food cities?
New York. I used to live there and just love its dining scene vibe. People really dress up for dinner there. Here, people roll into a tasting-menu dinner in yoga pants and Warriors jerseys which makes me LIVID. Plus, it's home to Roberta's, my all-time favorite restaurant.
Ho Chi Minh City. I could live off of Southern Vietnamese street food—spicy beef noodle soups, namely—for the rest of my life.
10. What is your next adventure?
My honeymoon! Thinking Fiji and Hawaii. For once, we're not traveling for the food—we're traveling to be far, far away from everything after the craziness that is planning and executing a wedding.
__________________________________________ 
COMING UP: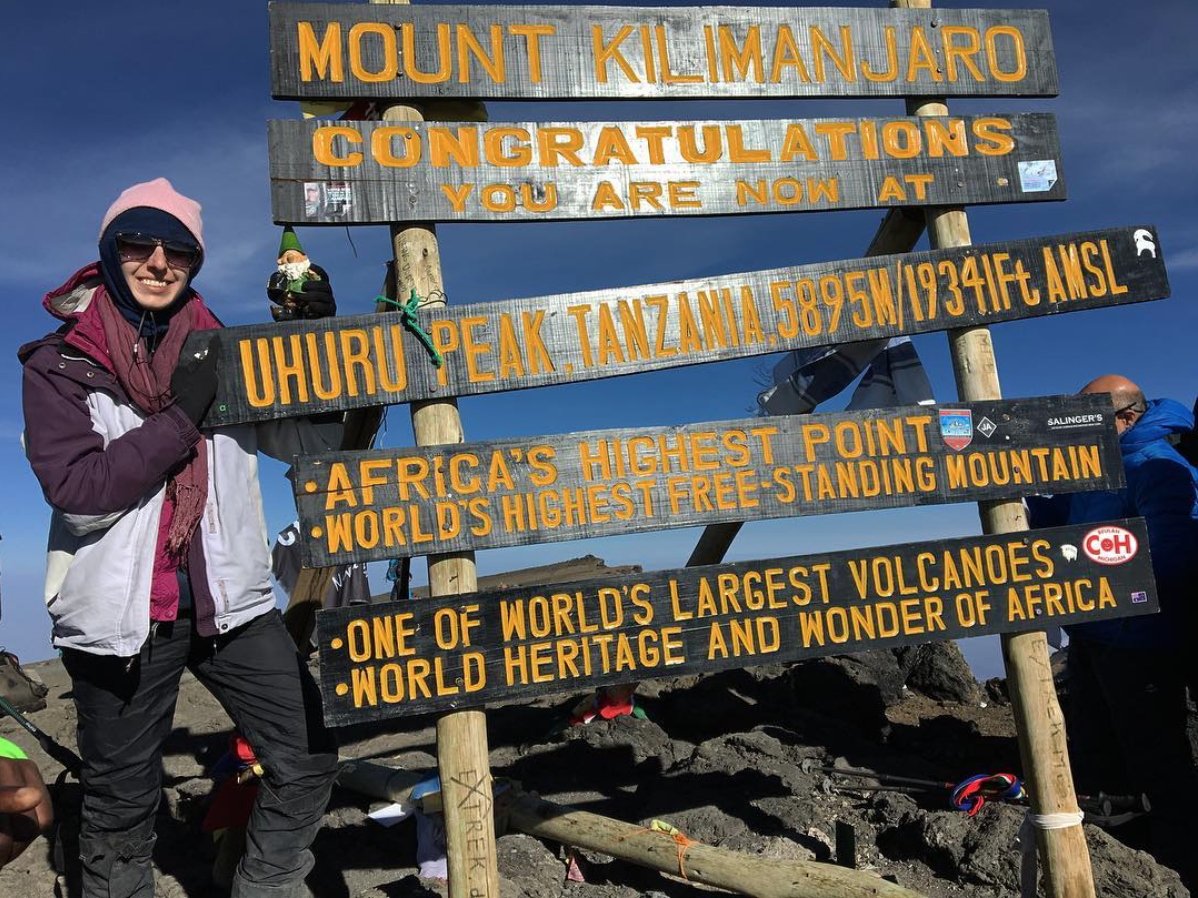 What It's Like to Climb KILIMANJARO
I just got back from climbing Kilimanjaro! I'm currently working on two detailed posts about my journey: a day-by-day guide to the trek and how to prepare for your own journey.  (I'm headed to Santa Fe and Albuquerque this weekend for the hot air balloon festival and to go hiking! Follow along on Instagram!)