"And then, there is the most dangerous risk of all – the risk of spending your
life not doing what you want on the bet that you can buy yourself the
freedom to do it later." ~ Randy Komisoar
My New Year's resolution is always the same: Travel More!
I'm LITERALLY spending all of 2018 on the road. Life's too short to NOT do the things that make you feel alive and nothing make me feel more alive than traveling!
This isn't my first long-term trip, but this time I'm doing things differently.
In the past, I worked hard, saved money, quit my job and traveled for months on end. My money would run out, and I'd come home. Then, the cycle would repeat. Each trip lead to more work that helped build a career and jobs that paid me to travel.
In May, I quit everything that wasn't moving me toward my career and travel goals, which I wrote about here. I officially went freelance full-time, which is something I haven't done since 2008 when the economy tanked. (More on that experience here.) I've had enough work to do it but was just fearful. (2008 left me with a bit of PTSD.)
When I got back from my 8-month South America trip in the summer of 2015, my savings account was totally dry thanks to all of my electronics deciding to die on the trip.
This time things are different. Since then my savings account is higher than it's ever been thanks to the endless stretch of 12-14 hour days I've worked for the last 2.5 years. (It's currently at $49,450.37, which is easily enough money to live really, really well for two or three years in Asia. Keep in mind this is my savings AFTER throwing down a heavy chunk of change to go to Iceland, Kilimanjaro, Key West and countless road trips the past two years. Plus, I had to put new tires on my car, replace my timing belt and fix my transmission leak.) I'm good with money so saving has always been easy for me.
This time, I'm ending the cycle.
This time, I'm entering the digital nomad world, where travel is my full-time job. I've spent the last three years building up a diverse network of freelance clients to sustain me while I travel. Most of my freelance work is doing both writing and photography for publications. I also do corporate photography. In the summer, I manage photo trips for high school students and recently started teaching online for a university in Texas instead of on campus to allow myself to be location-independent. My goal is to make enough money to live on so I don't have to touch my savings.
Now, let's chat about my 2018 travel itinerary:
I kicked off the year visiting my family in South Carolina. I'm typing this from Austin now where I'm wrapping up some freelance projects.
On Friday, I board a one-way flight to Buenos Aries, a city I fell in love with in 2015. My main goal is to escape winter. There's nothing that makes me grumpier than cold weather and being hungry. (My friends will vouch for both.) I belong in flip-flop weather.
I rented an apartment with one of my best friends for a month. My goal is to hunker down and start my first e-Book project to help answer the question "How do you afford to travel so much?" that outlines my financial philosophy and habits that allow me to save half my income, have no debt and travel nonstop.  (If you are interested in this project and want to help out, answer these four short questions to let me know what topics you'd like me to cover!)
After Argentina, I head to Chile to explore the parts I missed in 2015 including Easter Island. (Imagine the gnome photo possibilities!) Then, I fly to Colombia to do The Lost City Trek and meet up with a few friends in Cartagena. I'll be traveling slowly and working as I go.
In May, I head back to the States for an EPIC hiking trip with friends. (Details to come later.) I'll be riding camels across the Gobi Desert in Mongolia this summer. I head back to Texas again for a month for a freelance project in September. When the weather starts to cool down, I'll make my way to Southeast Asia to spend the winter. I refuse to come back to the U.S. until at least March when it's warm enough for flip-flops.
The blog structure will change a bit since I'm traveling full-time (finally!). I'll be documenting my spending and keeping a journal of life on the road. I'll still be posting travel guides and interviews with experts. Click here to tell me what you want to hear more about this year!
I hope my adventures inspire you to book some flights. Life is short. Do what you love.  Follow along on Instagram and Twitter!
Key West? Yellowstone? Kilimanjaro? 2017 was an endless adventure, but it's nothing in comparison to my 2018 travel lineup, which I'll announce in my next post. To wrap up the year, I've compiled a summary of some of my favorite photographs and blog posts from 2017 to help inspire your adventures in the New Year!
1. Key West
I kicked off 2017 with a Florida Keys road trip with three friends. We flew into Miami, rented a car and hit the road. We stopped along the way for key lime pie, fish and chips, craft beer and kayaking. One of the highlights of the trip was our day trip to the Dry Tortugas National Park. The 100-square mile national park lies 70 miles west of Key West and includes seven islands along with a historic fort built between 1846 and 1875 (pictured above). The park is only accessible by one daily public ferry, private boats and seaplane. Ninety-percent of the park is water including a range of famous diving and snorkeling sites! (FYI: I'm working on a mile-marker guide to Key West for a future post!)
The more I travel, the more one place reminds me of another in small ways. Japan is one of the few exceptions. There's no place in the world as safe, bustling or as efficient as this tiny island nation, which houses 127.3 million people on land mass smaller than California. Check out my two-part Japan series including Where to Go in Japan and a Travel Tuesday Interview with Tokyo Becky, an expat who's lived in Tokyo for 12 years!
Every time I visit New York City, I discover something new. I make it a point to schedule a few days in NYC between trips to see friends, meet with editors, eat my weight in dumplings and explore. I was on my way to meet a friend for lunch by One World Trade this summer when I saw the Oculus, the towering modern structure that houses the World Trade Center Transportation Hub and retail shops, for the first time. While I'd seen photos, I was never clear where or what it was until I walked right by it.
If you're traveling to NYC on a budget check out these Six FREE Things to Do in NYC and my interview with a NYC native!
4. Birmingham, Alabama
In June, I had the honor of photographing my former home of five years (Birmingham, Alabama) for a travel story for the Wall Street Journal! It was exciting to see which places made the writer's list! I'm so proud of Birmingham and how much the city is booming to into an urban foodie destination!  For more of my photos, check out the full-story that published in September!
While the 4 a.m. wake-up calls were rough, the view was always worth it—bison, elk and bears walking through the morning mist.  In July, I ran a two-week photo workshop for National Geographic Student Expeditions. It was an unreal experience. Despite being peak season, I found a way to make sure we avoided most of the crowds. For more about Yellowstone, be sure to checkout my photo guide!
A good portion of my travels are spent visiting friends I've met on the road. While I love Vancouver, I went back this year solely to visit one of my favorite people—the Traveling Granny! I met her on a rocky overnight ferry ride from Panama to Colombia in January 2015. She's 70 now and still spends four to five months a year traveling solo! It was great to sit out on her water-front patio in North Vancouver and talk about our travels. She's currently traveling in India for the third time! Be sure to check out my interview with the Traveling Granny! She is proof that you are never too old to travel!
The most amazing places are the hardest to find. There's nothing I love more than a good ghost town or dilapidated building to photograph. The ruins of the old mining town of Bodie are literally located in the middle of nowhere but worth the trek from Lake Tahoe. The town is now a state park and was preserved in a state of arrested decay meaning there's no shiny paint, bowls of wax grapes or mannequins wearing ill-fitted costumes. The entire place looks as if the residents went out for lunch 60 years ago and never returned. Check out my road trip guide to Bodie!
8. Kilimanjaro
Why would you fly across the world and pay a few thousand dollars to spend seven days hiking up a mountain in the cold? Last year was a year of clarity, reflection and a series of reorganizing my priorities. When my best friend asked me to join her trek, I literally rearranged my entire life. It was the hardest, coldest and most amazing thing I've ever done. Testing your limits challenges you to your core and makes you feel alive in a way that's hard to describe. It offers the opportunity to view your life through a clear window that is often fogged by all the things and people that normally influence your decisions.
What's it like to climb Kilimanjaro? Check out my two-post series: day-by-day guide and Kilimanjaro 101 for costs, packing lists and logistics.
9. New Mexico
A week after I got back from Kilimanjaro, I made the 11-hour drive to New Mexico with friends for more hiking and to see the hot air balloon festival.  My favorite hiking spot is the Bisti Wilderness, which is roughly 2.5 hours from Albuquerque. There's no maps or cell service. Download the free Maps.me app and then download the GPS map of the area from this website:  http://www.thewave.info/BistiBadlandsCode/Map.html Click on the first .KMZ file and open in the Maps.me app. There's no water or services so plan accordingly with food, water and gas. The road into the park is all gravel as well. Consider heading to Chaco Canyon afterwards!
Directions to Bisti Wilderness: From Albuquerque, take 371 north and look for signs to the parking lot. It's an mile or so from the road. From Santa Fe, take 550 and take a left on 7500, which cuts over to 371, and leads you to the same parking lot. 7500 is a rough dirt and gravel road. If it's been raining a lot, then the road can be in horrible condition. They are drilling oil in the area so the road has improved compared to my previous visits due to maintenance by the oil companies I presume.
10. India
No place has ever changed my life as much as India. Last month, I wrote a personal essay about why everyone should go to India and included a list of 12 places not to miss in the country. A return visit to India is on my list for 2018. I hope it's on yours as well!
I hope you have a happy holiday season and 2018 is filled with exciting new adventures. Feel free to follow along my adventures in real time on Instagram!
__________________________________________ 
COMING UP NEXT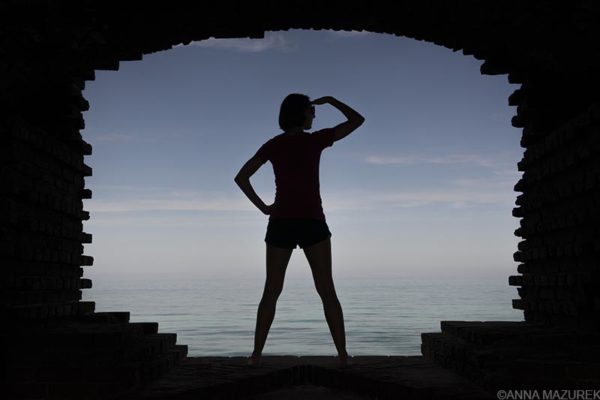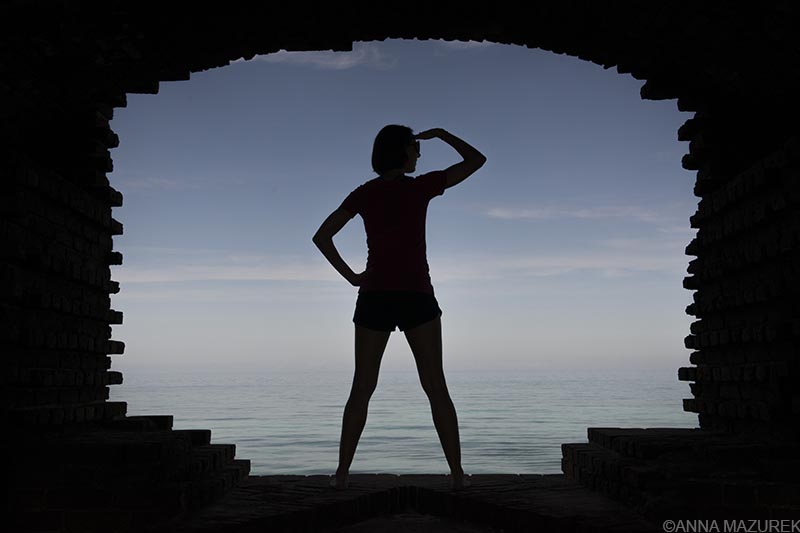 My Next BIG Adventure
In my first post of 2018, I'll share all the details about my grand travel plans for 2018, which encompass a good portion of the globe! I'm currently wrapping up all the details for the trip and can't wait to tell you all about it!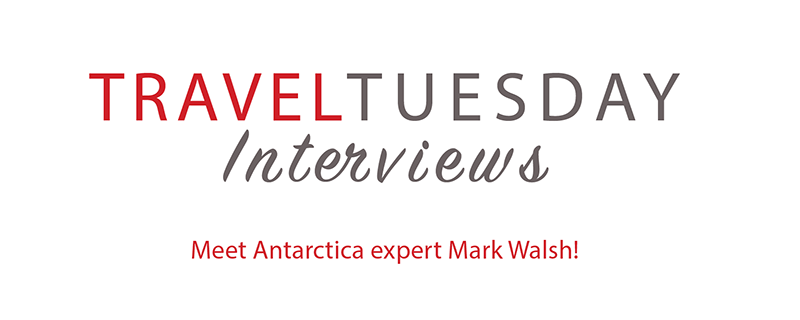 In this week's Travel Tuesday Interview, I chat with Antarctica expert Mark Walsh. Mark has worked in Antarctica five seasons and dishes all the details about living on the continent. He also shares a link to his FREE ebook about working on "the ice."
Name:  Mark Walsh
Age:   35
Hometown:  Moss Point, MS
Country count: 12
Blog/Website:  www.markwalsh.co 
1. How did you start traveling?
I was a pretty adventurous child. We would take extended bike, boat and camping trips from a pretty young age. I think that curiosity eventually extended into places farther from my initial stomping grounds along the Gulf Coast of Mississippi.  I started moving away from home during the summers in high school, and then went far-off for college.  Each time, I would come back as a better version of myself and always strived for lengthy and immersive travel experiences to help further that growth.
2. Tell us about how you end up working in Antarctica.
I found out about the US Antarctic Program (USAP) while working as an undergrad Research Assistant at the College of Charleston.  My professor was familiar with the program and encouraged me to apply.  I didn't get far those first couple of years, and so I eventually flew to Denver where USAP's main offices are located.  I met with some hiring managers and came up with a plan – to become a weather observer.   It took about a year to get certified as a weather observer, and then another three years working part-time at Mobile airport before gaining enough experience to actually get hired. My first trip to "the ice" [Antarctica] was in 2009, and I've been a total of five times now:  three summers and two winters.  It was a long process for me—five years from first application to deployment—but it was certainly worth it.
3. When is the best time to go to Antarctica?
Antarctica is most accessible during the Austral summer (October – March) when there is 24-hour daylight and relatively warm temperatures (+20 F).  Most of the science happens during those months, so more jobs are available within the USAP and there are lots of people on the station. The cruise ships also operate during the summer for anyone who just wants to quickly visit the continent.   Most people will see Antarctica during the summer; however, the Antarctic winter also brings job opportunities as well as unique experiences. The constant darkness, colder temperatures, and small working populations give the winter season a completely different feel.  So, it really depends on what you're looking for:  the bright, fast-paced flurry of summer activity or the slower, darker, more personal-sabbatical feel of the winter.  I suggest trying both.
4. What types of jobs are available in Antarctica? 
There are many different jobs available in Antarctica. Basically, anything required to keep a small city operating is also required on the ice. This is especially true of blue-collar jobs and skilled labor. There are far fewer admin/computer jobs available, but they exist, as do other positions that do not require specific degrees or experience.  However, these entry-level jobs tend to be more competitive.  The pay for all jobs is about the same as you would get on mainland U.S. so it's not a get-rich-quick scheme. But, people are generally able to save more money in Antarctica since room/ board are provided.  I wrote a short guide about getting jobs in Antarctica that can be downloaded here for free.  The guide provides a list of the different types of jobs available that range from carpenters to mechanics to chefs
5. Share some tips for people wanting to work in Antarctica.
Apply.  It's awesome how much information is available on getting jobs in Antarctica today.  This has not always been the case, which is one reason why it took me so long to get there.  Sure, even today, you may not get hired on your first try.  But, there is no reason that you can't get a job doing something within a year or two.  And rest assured, U.S. citizens have more opportunities to work in Antarctica than anyone on this planet because the U.S. Antarctic Program hires three to four times more people than any other countries' Antarctic program. We are very fortunate.
6. What's the average cost of a trip to Antarctica if you aren't working there? Share some tips for getting there on a budget.
I've never actually paid money to go to Antarctica, so cannot say from actual experience. However, I do know that most people will take a cruise to Antarctica from South America so [they] will have to fly to Chile or Argentina ($1-2k).  An average cruise will be about $4-6k per person, plus some gear, excursion costs, incidentals, etc.  I would bet on $7-10k per person for a standard Antarctic experience.  But like anything, the sky is the limit. I have heard of people hanging around Tierra Del Fuego and catching some last-minute cruise deals for about $2k.
[Update on Antarctica costs from TravelLikeAnna: The average cost is roughly $10,000 for a cruise if booked in advance with flights. There are a lot of last minute deals out of Ushuaia, Argentina, which is the main hub for cruises. When I was in Ushuaia, there were deals ranging from $7,500 to $5,000. But, I met a guy who just got back from a last-minute deal that was only $2,500. It is possible to get last minute deals, but you might have to hang out around Ushuaia for a while to get one. It's not the cheapest place to hang out. The area is beautiful though with lots of fun things to do. Antarctica is possibly on my list for next year so I'll post more details if/when I make it down there.]
But here's the thing – you can bypass all this by working for the USAP.  Not only are you being paid to go but are able to have experiences that money cannot buy.  Want to go to the South Pole?  Sure, there is a company can take you there.  Just plan on spending $40-60k.  Want to actually sleep in the South Pole station?  Sorry, you have to work for the U.S. Antarctic Program.  Otherwise, you'll be outside in a tent. Granted, a very nice tent.
7. Share one of your travel highlights in Antarctica.
There are so many. I mean, the entire experience of working in Antarctica is a highlight. I've enjoyed exploring ice caves, mountain biking, going to South Pole, visiting historic huts, seeing wildlife, conducting scientific research, performing at an outdoor music festival, polar plunging, flying in military aircraft, experiencing -61 F temperatures (not wind-chills), running a 5k, etc.   But the fact is these day-to-day activities become routine, even in Antarctica!  I think the best part of going to Antarctica is similar to what you experience whenever you relocate to a different environment.  It's the ability to create new habits and routines, to learn from new people and surroundings, and to ultimately leave as a better and more developed person.  This is certainly possible in Antarctica, and is the thing to which I look most forward every time I go.
8. What is the biggest myth about Antarctica?
Aliens built pyramids there.  I'm kidding… sort of. But that does seem to come across Facebook pretty regularly. Otherwise, I'm not sure people actually know that much about it. Most of the questions I get from people are pretty generic.  Although, there does seem to be some confusion about penguins and polar bears.   Polar Bears = Arctic = North Pole. Penguins = Antarctica = South Pole.
9. Name three things you always pack for Antarctica.
A sewing machine, indoor soccer shoes and  a cordless phone.
One of the best things about working in Antarctica is the simplicity of life.  You live on an island, both literally and figuratively.  There are no cell phones (but we have pagers!) and have slow internet with landline telephones. Your room and board are provided, and most people don't ever have to cook or clean.  There is no commute to work, as your dorm is a short walk from everything: the cafeteria, gym, three bars, and rumor has it – a library (although I've never been there….I'm kidding. It's nice and quaint with more books than you could ever read).
You typically work nine hour shifts, six days a week, but will find you actually have more free time than you would in the States. This gives you the opportunity to do many of the personal projects and recreational activities you may not otherwise be able to do.  There are clubs to join, sports leagues to play, craft rooms to create, and bands to practice with. Most people's creativity is allowed to flourish in this environment, and there is plenty of evidence that it does.
10. What is your next adventure?
Good question. I'm currently in Mississippi rebuilding a 38' sailboat.  I imagine I'll have some warm-weather adventures between future trips to the ice.
__________________________________________ 
COMING UP NEXT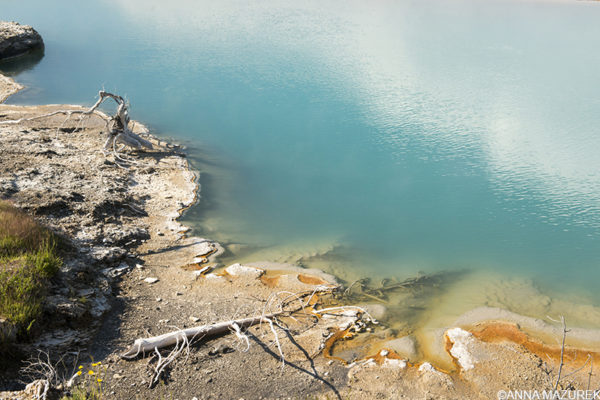 Best of 2017
Next week, I'll wrap up 2017 with a recap of the most popular posts and adventures from the year to inspire your 2018 New Year's travel resolutions! What are your travel resolutions for 2018?
ALL CONTENT © 2017 ANNA MAZUREK