Ghost Town Road Trip: A Guide to Bodie, California
Let me tell you a travel secret: The most amazing places are usually the hardest to find. The ghost town of Bodie, California is one of those places. It's literally in the middle of nowhere 106 miles south of Lake Tahoe and east of Yosemite National Park.
The former 1800s gold mining town is now a California State Park. It was preserved in a state of "arrested decay," which means the foundations, windows and roofs were repaired and stabilized but not restored. There's no mannequins with ill-fitted costumes or bowls of wax grapes in sight. No fake reenactments or ice cream shops. It's refreshingly beautiful especially for someone like me who is obsessed with photographing abandoned places and ancient ruins. I squeezed in a day trip to Bodie on a trip to Tahoe when I was visiting a friend in San Francisco at the end of the summer.
Gold was first discovered by W.S. Bodey of New York in 1859. He died in a blizzard a few months later and never saw the town that became his namesake, which oddly enough was spelled differently. The boomtown days of Bodie started after mine collapsed in 1875 to reveal a rich body of gold ore. During the rush, the mining district included 30 different mines and nine stamp mills from 1877-1881. Unsuccessful mines started closing and the population plummeted in the early 1900s. Mining ceased in 1942. Caretakers were hired by the family of James S. Cain, Bodie's last major landowner, to protect the town from vandals and looters. California State Parks purchased the town in 1962 to preserve the town and buildings.
Prepare to spend most of the day in Bodie. Over 50 buildings are still standing and a handful are open to the public including the 1890 Standard Mill, which is accessible only by guided tour three times a day. The town covers a large area and might feel like a bit of a workout since the town is at an altitude of 8,375 feet.
Tours
Once you pay the entrance fee, you are free to roam the town accept the Stamp Mill and other areas that are fenced off for safety reasons (old mine shafts). The only way to see the inside of the Stamp Mill is on a 50-minute tour, which are offered daily for $6. Tours are offered at 11 a.m., 1 p.m. and 3 p.m. from June to early September. If you're visiting outside of that date range, ask the park museum for tour times. (I highly recommend the tour for photo opportunities.)
During the summer months, the park offers night Ghost Walks and Ghost Mill Tours featuring legends and ghost stories about the town. There are usually three different tour dates that sell out quickly.
Be sure to bring water and snacks. They do have water fountains by the restrooms, but they don't always work.
When to Go
Due to the altitude (8,375 feet), it can be difficult to reach Bodie in the winter except by skis, snowmobile and snowshoes. The park is open all year.
Summer Hours (March 18th – October 31st):  9 a.m. – 6 p.m.
Winter Hours (November 1st – March 17th): 9 a.m. – 4 p.m.
Entry fee
Adults: $8
Children (age 3-17): $5
Children under age three: Free
Be sure to buy the $2 map and guide because the buildings aren't labeled.
How to get to Bodie, California
While the town is 106 miles southeast of Lake Tahoe, the drive takes two hours due to the tiny two-lane roads and construction at times. Cell service is spotty. Be sure to arrive early as the parking lot fills quickly. The park is 13 miles down a bumpy, dusty road from Highway 395. For more information on Bodie, visit the park website.
If you're looking for more ghost towns to explore, check out this list of seven U.S. ghost towns that haven't been turned into tourist traps!
__________________________________________ 
COMING UP NEXT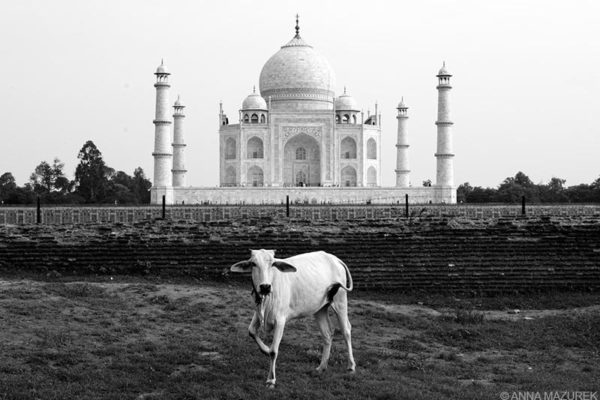 Why You Must Go to India
It is impossible it resist the charm of India. There is no place on the globe as colorful, intense, captivating, heartbreaking or complex. In my next post, I'll dive into what makes India so amazing along with a list of must-see places in the country.