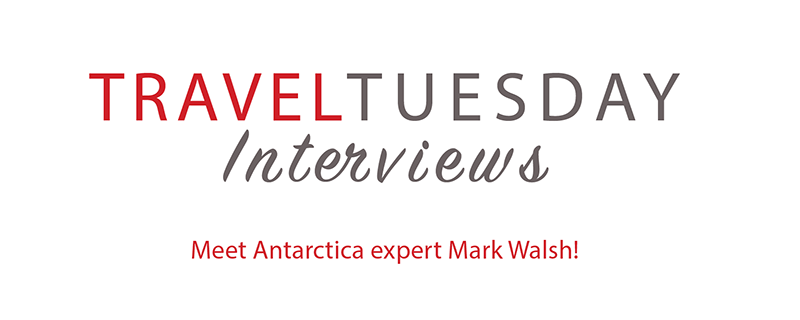 In this week's Travel Tuesday Interview, I chat with Antarctica expert Mark Walsh. Mark has worked in Antarctica five seasons and dishes all the details about living on the continent. He also shares a link to his FREE ebook about working on "the ice."
Name:  Mark Walsh
Age:   35
Hometown:  Moss Point, MS
Country count: 12
Blog/Website:  www.markwalsh.co 
1. How did you start traveling?
I was a pretty adventurous child. We would take extended bike, boat and camping trips from a pretty young age. I think that curiosity eventually extended into places farther from my initial stomping grounds along the Gulf Coast of Mississippi.  I started moving away from home during the summers in high school, and then went far-off for college.  Each time, I would come back as a better version of myself and always strived for lengthy and immersive travel experiences to help further that growth.
2. Tell us about how you end up working in Antarctica.
I found out about the US Antarctic Program (USAP) while working as an undergrad Research Assistant at the College of Charleston.  My professor was familiar with the program and encouraged me to apply.  I didn't get far those first couple of years, and so I eventually flew to Denver where USAP's main offices are located.  I met with some hiring managers and came up with a plan – to become a weather observer.   It took about a year to get certified as a weather observer, and then another three years working part-time at Mobile airport before gaining enough experience to actually get hired. My first trip to "the ice" [Antarctica] was in 2009, and I've been a total of five times now:  three summers and two winters.  It was a long process for me—five years from first application to deployment—but it was certainly worth it.
3. When is the best time to go to Antarctica?
Antarctica is most accessible during the Austral summer (October – March) when there is 24-hour daylight and relatively warm temperatures (+20 F).  Most of the science happens during those months, so more jobs are available within the USAP and there are lots of people on the station. The cruise ships also operate during the summer for anyone who just wants to quickly visit the continent.   Most people will see Antarctica during the summer; however, the Antarctic winter also brings job opportunities as well as unique experiences. The constant darkness, colder temperatures, and small working populations give the winter season a completely different feel.  So, it really depends on what you're looking for:  the bright, fast-paced flurry of summer activity or the slower, darker, more personal-sabbatical feel of the winter.  I suggest trying both.
4. What types of jobs are available in Antarctica? 
There are many different jobs available in Antarctica. Basically, anything required to keep a small city operating is also required on the ice. This is especially true of blue-collar jobs and skilled labor. There are far fewer admin/computer jobs available, but they exist, as do other positions that do not require specific degrees or experience.  However, these entry-level jobs tend to be more competitive.  The pay for all jobs is about the same as you would get on mainland U.S. so it's not a get-rich-quick scheme. But, people are generally able to save more money in Antarctica since room/ board are provided.  I wrote a short guide about getting jobs in Antarctica that can be downloaded here for free.  The guide provides a list of the different types of jobs available that range from carpenters to mechanics to chefs
5. Share some tips for people wanting to work in Antarctica.
Apply.  It's awesome how much information is available on getting jobs in Antarctica today.  This has not always been the case, which is one reason why it took me so long to get there.  Sure, even today, you may not get hired on your first try.  But, there is no reason that you can't get a job doing something within a year or two.  And rest assured, U.S. citizens have more opportunities to work in Antarctica than anyone on this planet because the U.S. Antarctic Program hires three to four times more people than any other countries' Antarctic program. We are very fortunate.
6. What's the average cost of a trip to Antarctica if you aren't working there? Share some tips for getting there on a budget.
I've never actually paid money to go to Antarctica, so cannot say from actual experience. However, I do know that most people will take a cruise to Antarctica from South America so [they] will have to fly to Chile or Argentina ($1-2k).  An average cruise will be about $4-6k per person, plus some gear, excursion costs, incidentals, etc.  I would bet on $7-10k per person for a standard Antarctic experience.  But like anything, the sky is the limit. I have heard of people hanging around Tierra Del Fuego and catching some last-minute cruise deals for about $2k.
[Update on Antarctica costs from TravelLikeAnna: The average cost is roughly $10,000 for a cruise if booked in advance with flights. There are a lot of last minute deals out of Ushuaia, Argentina, which is the main hub for cruises. When I was in Ushuaia, there were deals ranging from $7,500 to $5,000. But, I met a guy who just got back from a last-minute deal that was only $2,500. It is possible to get last minute deals, but you might have to hang out around Ushuaia for a while to get one. It's not the cheapest place to hang out. The area is beautiful though with lots of fun things to do. Antarctica is possibly on my list for next year so I'll post more details if/when I make it down there.]
But here's the thing – you can bypass all this by working for the USAP.  Not only are you being paid to go but are able to have experiences that money cannot buy.  Want to go to the South Pole?  Sure, there is a company can take you there.  Just plan on spending $40-60k.  Want to actually sleep in the South Pole station?  Sorry, you have to work for the U.S. Antarctic Program.  Otherwise, you'll be outside in a tent. Granted, a very nice tent.
7. Share one of your travel highlights in Antarctica.
There are so many. I mean, the entire experience of working in Antarctica is a highlight. I've enjoyed exploring ice caves, mountain biking, going to South Pole, visiting historic huts, seeing wildlife, conducting scientific research, performing at an outdoor music festival, polar plunging, flying in military aircraft, experiencing -61 F temperatures (not wind-chills), running a 5k, etc.   But the fact is these day-to-day activities become routine, even in Antarctica!  I think the best part of going to Antarctica is similar to what you experience whenever you relocate to a different environment.  It's the ability to create new habits and routines, to learn from new people and surroundings, and to ultimately leave as a better and more developed person.  This is certainly possible in Antarctica, and is the thing to which I look most forward every time I go.
8. What is the biggest myth about Antarctica?
Aliens built pyramids there.  I'm kidding… sort of. But that does seem to come across Facebook pretty regularly. Otherwise, I'm not sure people actually know that much about it. Most of the questions I get from people are pretty generic.  Although, there does seem to be some confusion about penguins and polar bears.   Polar Bears = Arctic = North Pole. Penguins = Antarctica = South Pole.
9. Name three things you always pack for Antarctica.
A sewing machine, indoor soccer shoes and  a cordless phone.
One of the best things about working in Antarctica is the simplicity of life.  You live on an island, both literally and figuratively.  There are no cell phones (but we have pagers!) and have slow internet with landline telephones. Your room and board are provided, and most people don't ever have to cook or clean.  There is no commute to work, as your dorm is a short walk from everything: the cafeteria, gym, three bars, and rumor has it – a library (although I've never been there….I'm kidding. It's nice and quaint with more books than you could ever read).
You typically work nine hour shifts, six days a week, but will find you actually have more free time than you would in the States. This gives you the opportunity to do many of the personal projects and recreational activities you may not otherwise be able to do.  There are clubs to join, sports leagues to play, craft rooms to create, and bands to practice with. Most people's creativity is allowed to flourish in this environment, and there is plenty of evidence that it does.
10. What is your next adventure?
Good question. I'm currently in Mississippi rebuilding a 38' sailboat.  I imagine I'll have some warm-weather adventures between future trips to the ice.
__________________________________________ 
COMING UP NEXT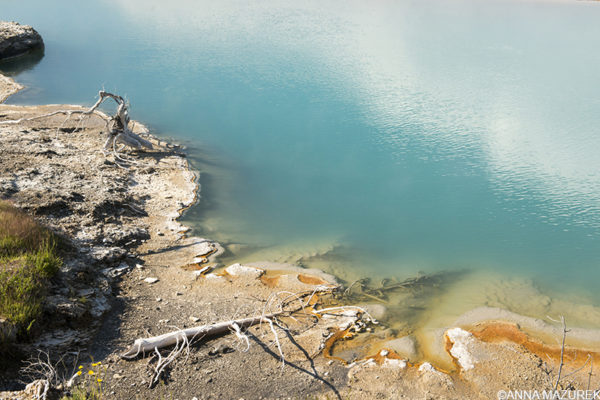 Best of 2017
Next week, I'll wrap up 2017 with a recap of the most popular posts and adventures from the year to inspire your 2018 New Year's travel resolutions! What are your travel resolutions for 2018?