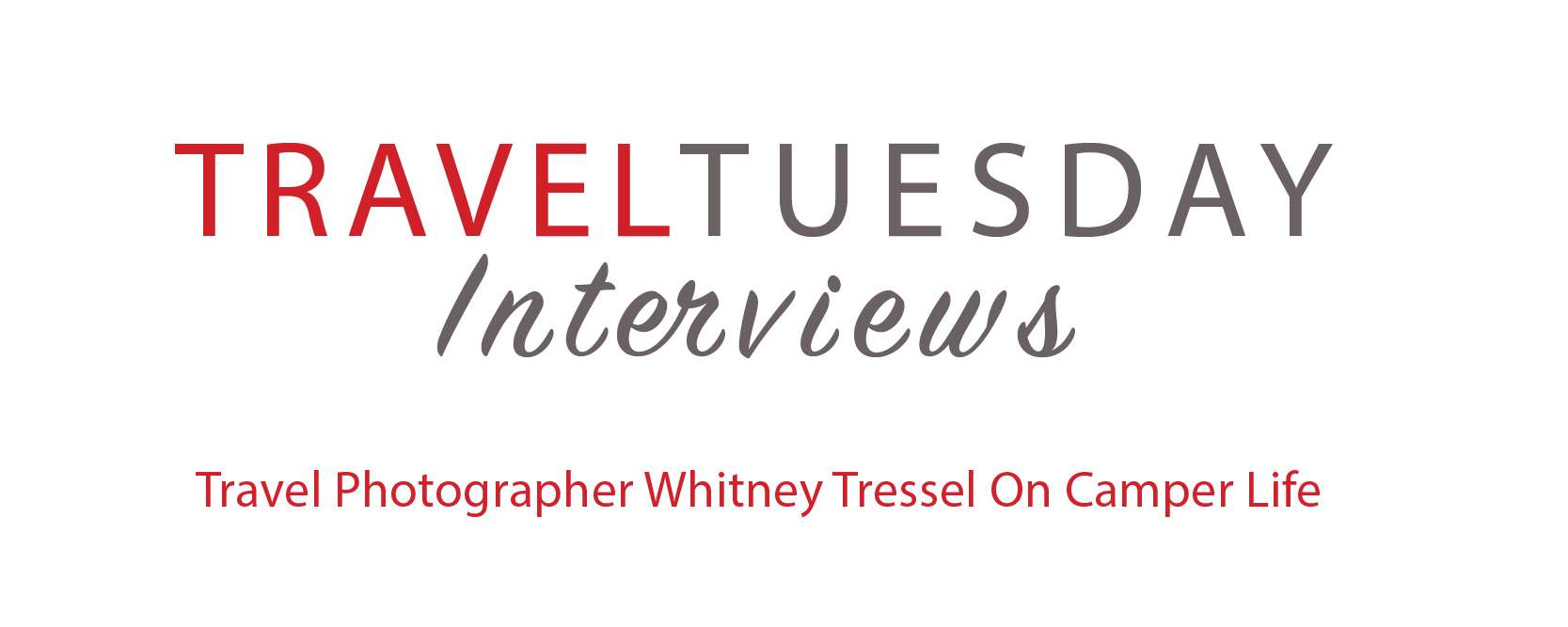 In this week's Travel Tuesday Interview, I chat with travel photographer Whitney Tressel about camper life. After nine years of working in New York City, Whitney bought a camper, which she aptly named Penny Lane, and hit the road full-time eight months ago. (Whitney was one of my editors at Google and Budget Travel.) She discusses the pros and cons of camper life and how she balances work on the road!
Name: Whitney Tressel (& camper Penny Lane!)
Age: We're both 32.
Hometown: Youngstown, Ohio
Country count: 32
Blog/Website: @whitneytravels & whitneytressel.com
1. How did you start traveling?
I traveled a ton as a kid, it became part of my nature early on. My dad coached football, and my family would often support him by traveling to playoff games in far-flung U.S. spots such as Missoula, Montana and San Luis Obispo, California. We once tried Christmas in San Antonio, Texas and have spent many New Year's Eves in Tempe, Arizona. The first time I traveled outside of North America was at 20 years old when I studied abroad in the south of Spain. I lived with a Muslim family whose only English words were "purple plum" and took art and history classes in the Spanish language, having only basic classroom knowledge of Spanish at the time. I had never felt so helpless, panicked and lost in the beginning, but leaned into the discomfort, persisted to find joy and opportunity in each day, and eventually departed the country four months later nearly fluent and missing those paella Sundays.
2. Tell us about how you ended up living in your camper and traveling full-time.
Living in a camper full-time was never my dream. I'm often sidelined by folks expressing to me that I'm living their [dream], but for me, it was a pretty natural decision. I'm a travel photographer and road trip producer who was rarely in my New York City-priced apartment, so I thought, "why not live on the actual road?" When I transitioned in the Spring of 2017 from a wild and fulfilling nine-year stint in NYC, it was hard for me to pick where to go next. The paradox of choice. I thought Denver, Pittsburgh, Austin, Los Angeles… but none [of these cities] felt quite right at that time. I figured I'd just buy a cheap camper and explore many places rather than just one. After all, I can theoretically do my job from anywhere. It's not nearly as glamorous as #vanlife makes it look, nor as freeing as I expected, but it's definitely a special way to live. I love the mode of transportation, sometimes even more than the destination I'm headed to. Planes, trains, and automobiles alike, I now get to live in my happy place, literally. I'm used to small spaces, know people all around the country, and have already been to 49 of 50 states before this adventure (ah, elusive Alaska!). A friend recently described me as, "a professional traveler" which I never really thought about and now identify with that descriptor even more so than "professional photographer."
3. How are you balancing work and travel? How are you finding work?
Balancing work and travel is difficult. I totally see why people save up a bunch of money and choose not to work at all for a period of time. It's so hard to keep up with basic needs such as clean water, safe places to sleep, personal hygiene and work deadlines. I definitely work less than I did in New York, expectedly, but what I didn't expect was how challenging and time intensive it would be to get simple tasks done. Finding electrical outlets and wireless internet proves to be tough, and varies in every city and state. My work has mainly come from clients I've previously done freelance projects with, such as Google and National Geographic Student Expeditions and Budget Travel, but I've acquired a couple of new clients like Samsung and WeWork, for example, which have been fun to work with this year. I will continue the balancing act in 2018, but I have a feeling balance is a lifelong test whether one is in a camper or not…
4. Share one of your travel highlights from camper life.
The surprises! Arriving after dark somewhere to set up camp having no visual idea where you are is certainly unnerving, but it is so thrilling when you wake to an unexpected, breathtaking scene. That always reminds me of one of the reasons I'm out here: to feel alive and to discover. But can I pick a second highlight? The people. They are a surprise within themselves. One of my heroes Brene Brown says, "People are hard to hate close up," and that could not be truer than on the road. The country doesn't look so kind right now from a broad view: from the couch, from social media feeds, from the he-said and she-said, but up close, qualitative and face-to-face, people from every background, race, spiritual belief, political stance, gender and age are so innately kind, and also very much alike. That is another reason why I decided to be in the camper in-country, rather than [go abroad]. I want to experience all of the United States, this time post-divisive election, in detail and in person. So far, for the most part, I've found that strangers have been a bottomless well of generosity. Being in a vintage vehicle, I've definitely had problems along the way, and if it weren't for those whom I call the "angels of the road" I'm not sure I'd still be so keen on this camper life.
5. How does the cost of living in a camper compare to living in an apartment?
It depends on where said apartment is. New York? Camper life is much cheaper. Ohio? Hmm, comparable at times once you factor in initial cost of the vehicle plus poor gas mileage, occasional campsite fees, and surprise mechanical issues. The cost of living in a camper also differs between which state I'm in, and proximity to a metropolitan area, and whether I'm on assignment or not. For example, it's trickier to cook for one but cooking is definitely more cost effective and healthier than dining out. I'm probably spending similar amounts socially as I was in New York though, adventuring out with friends so much so that I have very rarely felt lonely. My propane tank is cheaper than apartment heat, but I'm colder. Water is free but you have to make time for it. No electricity bill, but it's hard to come by…
6. Can you share a few budget tips for keeping costs low?
Having the right credit card for what you are up to is essential to all kinds of travel. I have Chase Sapphire Preferred which gets me 2x the points on travel-related purchases and dining. A gas card would be smart too, to rack up those gas points. The resource freecampsites.net is handy for free or reasonable night stays, it has both user-generated and vetted content just like Google Maps. I'm a Good Sam member which gets me 10% off Good Sam campsites, and that's who I go through for my camper insurance. Apps like GasBuddy tells you where the cheapest gas is according to where you are. I keep all my receipts for tax relevant write-offs because most purchases are essentially going towards my work, assignments, enhancing my portfolio, and supporting my projects. What projects you ask? That is to be determined. I'm enjoying living a said project first, rather than pigeon-holing myself into a specific one, and then afterwards someday we'll see what comes of it…
7. What was your greatest struggle with the camper, and how did you overcome it?
On a superficial, yet honest, level: I had trouble adjusting to the inconvenience of it all. I'm not used to making sure I stop drinking water a few hours before bed as to not have to pee in nature in the middle of the freezing cold night. Nor filling my water bottles almost every time I stop for gas, just in case I end up in a remote area. Checking the oil at every filling station is new to me but not new to my 1985 Toyota Dolphin. Ever-so-thoroughly washing dishes and containing food upon entering bear country is a new habit. I also wasn't used to not showering for a while at a time, nor having no heat at night, or no air conditioner in summer, unless plugged in. I wasn't used to not being able drive much faster than 65 miles per hour, or much more than 250 miles per day. I've overcome the inconveniences and adjusted to slower paces by practicing being more present, patient, aware, and grateful. A work in progress!
8. What advice would you have for aspiring travelers who want to live the camper life?
Be nimble. Observant, flexible, patient. And: do it! Why not? A "normal life" will always be there to catch you when you want to go back to it. Don't be too idealistic. Instagram is not completely accurate, and yes, this includes my posts. This is a lifestyle that is as remarkable and special as you want it to be, just know it also comes with challenges out of your control. I went through a long stretch of time where the most miraculous things would happen to me every single day, followed by or preceded by something so disheartening. It was so hard to adjust to that because I couldn't predict anything good or bad as much as I tried. It was a roller coaster, and maybe that'll keep happening. In fact, I'm certain it will! Such is life on the road. The perspective that saved me from going insane in the thick of it was when I went to a yoga class in Portland, Oregon. The instructor gave an insightful lesson on how things in life don't happen to us, they happen for us. Mind = blown. I can't say my daily life is not still tumultuous, but in shifting my mindset that these simultaneously miraculous and disheartening moments are happening for me, rather than to me, has changed the game completely.
9. What are three things you always pack for a trip?
Outside of the obvious items such as a toothbrush, undies, phone charger and my camera:
International: Copies of my passport, credit cards and emergency contacts. You never know.
Tent camping: A headlamp. Bear spray.
Anywhere but tent camping: Essential oils, such as lavender and rose, calm me down and help me sleep almost anywhere. They freshen luggage, double as perfume, and change the vibe of any given space.
10. What is your next adventure?
This is the best part, and a recurring theme of the past 8 months: I DON'T KNOW. I started 2018 in Los Angeles and just helped the Women's March crew produce social content for the #PowerToThePolls anniversary rally in Las Vegas in January. I am headed to Puerto Rico in February to produce videos to encourage volunteer tourism as it bounces back from Hurricane Maria, and I hope to explore some national parks in Utah come March. I plan on leading my eighth trip with National Geographic Student Expeditions this summer, keeping up with my vow to experience at least as many countries as my age. Ultimately, my next adventure is to expand my energy and reach into more activism to use my skills for good.
__________________________________________ 
COMING UP NEXT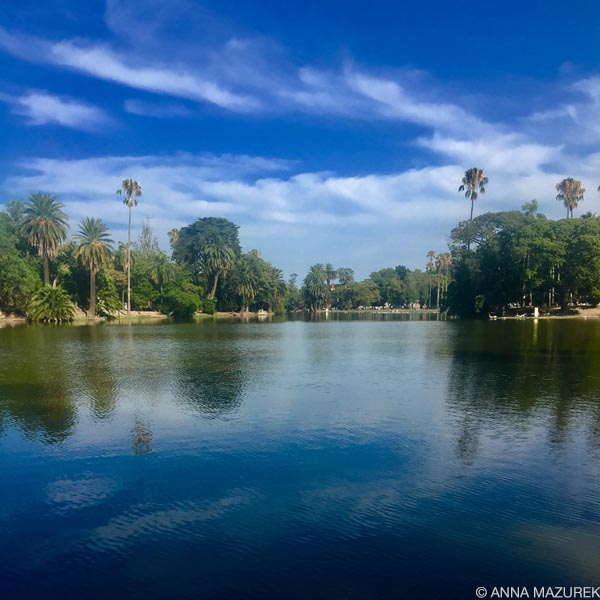 The South America Diaries

Last week, I started my year of traveling with a one-way flight to Buenos Aires, my home for the next month. To document my adventures, I'm going to start a short-term journal series focused on documenting daily life as a full-time traveler to provide an honest, transparent vision life on the road. I've also go a packing post in the works with a breakdown of EVERYTHING I packed for this trip. Follow along with my adventures on Instagram and Twitter!