Key West? Yellowstone? Kilimanjaro? 2017 was an endless adventure, but it's nothing in comparison to my 2018 travel lineup, which I'll announce in my next post. To wrap up the year, I've compiled a summary of some of my favorite photographs and blog posts from 2017 to help inspire your adventures in the New Year!
1. Key West
I kicked off 2017 with a Florida Keys road trip with three friends. We flew into Miami, rented a car and hit the road. We stopped along the way for key lime pie, fish and chips, craft beer and kayaking. One of the highlights of the trip was our day trip to the Dry Tortugas National Park. The 100-square mile national park lies 70 miles west of Key West and includes seven islands along with a historic fort built between 1846 and 1875 (pictured above). The park is only accessible by one daily public ferry, private boats and seaplane. Ninety-percent of the park is water including a range of famous diving and snorkeling sites! (FYI: I'm working on a mile-marker guide to Key West for a future post!)
The more I travel, the more one place reminds me of another in small ways. Japan is one of the few exceptions. There's no place in the world as safe, bustling or as efficient as this tiny island nation, which houses 127.3 million people on land mass smaller than California. Check out my two-part Japan series including Where to Go in Japan and a Travel Tuesday Interview with Tokyo Becky, an expat who's lived in Tokyo for 12 years!
Every time I visit New York City, I discover something new. I make it a point to schedule a few days in NYC between trips to see friends, meet with editors, eat my weight in dumplings and explore. I was on my way to meet a friend for lunch by One World Trade this summer when I saw the Oculus, the towering modern structure that houses the World Trade Center Transportation Hub and retail shops, for the first time. While I'd seen photos, I was never clear where or what it was until I walked right by it.
If you're traveling to NYC on a budget check out these Six FREE Things to Do in NYC and my interview with a NYC native!
4. Birmingham, Alabama
In June, I had the honor of photographing my former home of five years (Birmingham, Alabama) for a travel story for the Wall Street Journal! It was exciting to see which places made the writer's list! I'm so proud of Birmingham and how much the city is booming to into an urban foodie destination!  For more of my photos, check out the full-story that published in September!
While the 4 a.m. wake-up calls were rough, the view was always worth it—bison, elk and bears walking through the morning mist.  In July, I ran a two-week photo workshop for National Geographic Student Expeditions. It was an unreal experience. Despite being peak season, I found a way to make sure we avoided most of the crowds. For more about Yellowstone, be sure to checkout my photo guide!
A good portion of my travels are spent visiting friends I've met on the road. While I love Vancouver, I went back this year solely to visit one of my favorite people—the Traveling Granny! I met her on a rocky overnight ferry ride from Panama to Colombia in January 2015. She's 70 now and still spends four to five months a year traveling solo! It was great to sit out on her water-front patio in North Vancouver and talk about our travels. She's currently traveling in India for the third time! Be sure to check out my interview with the Traveling Granny! She is proof that you are never too old to travel!
The most amazing places are the hardest to find. There's nothing I love more than a good ghost town or dilapidated building to photograph. The ruins of the old mining town of Bodie are literally located in the middle of nowhere but worth the trek from Lake Tahoe. The town is now a state park and was preserved in a state of arrested decay meaning there's no shiny paint, bowls of wax grapes or mannequins wearing ill-fitted costumes. The entire place looks as if the residents went out for lunch 60 years ago and never returned. Check out my road trip guide to Bodie!
8. Kilimanjaro
Why would you fly across the world and pay a few thousand dollars to spend seven days hiking up a mountain in the cold? Last year was a year of clarity, reflection and a series of reorganizing my priorities. When my best friend asked me to join her trek, I literally rearranged my entire life. It was the hardest, coldest and most amazing thing I've ever done. Testing your limits challenges you to your core and makes you feel alive in a way that's hard to describe. It offers the opportunity to view your life through a clear window that is often fogged by all the things and people that normally influence your decisions.
What's it like to climb Kilimanjaro? Check out my two-post series: day-by-day guide and Kilimanjaro 101 for costs, packing lists and logistics.
9. New Mexico
A week after I got back from Kilimanjaro, I made the 11-hour drive to New Mexico with friends for more hiking and to see the hot air balloon festival.  My favorite hiking spot is the Bisti Wilderness, which is roughly 2.5 hours from Albuquerque. There's no maps or cell service. Download the free Maps.me app and then download the GPS map of the area from this website:  http://www.thewave.info/BistiBadlandsCode/Map.html Click on the first .KMZ file and open in the Maps.me app. There's no water or services so plan accordingly with food, water and gas. The road into the park is all gravel as well. Consider heading to Chaco Canyon afterwards!
Directions to Bisti Wilderness: From Albuquerque, take 371 north and look for signs to the parking lot. It's an mile or so from the road. From Santa Fe, take 550 and take a left on 7500, which cuts over to 371, and leads you to the same parking lot. 7500 is a rough dirt and gravel road. If it's been raining a lot, then the road can be in horrible condition. They are drilling oil in the area so the road has improved compared to my previous visits due to maintenance by the oil companies I presume.
10. India
No place has ever changed my life as much as India. Last month, I wrote a personal essay about why everyone should go to India and included a list of 12 places not to miss in the country. A return visit to India is on my list for 2018. I hope it's on yours as well!
I hope you have a happy holiday season and 2018 is filled with exciting new adventures. Feel free to follow along my adventures in real time on Instagram!
__________________________________________ 
COMING UP NEXT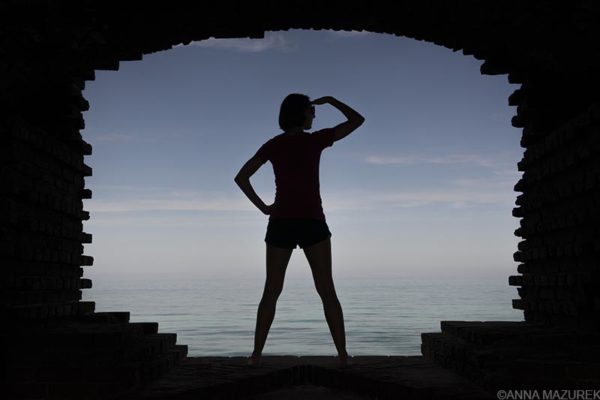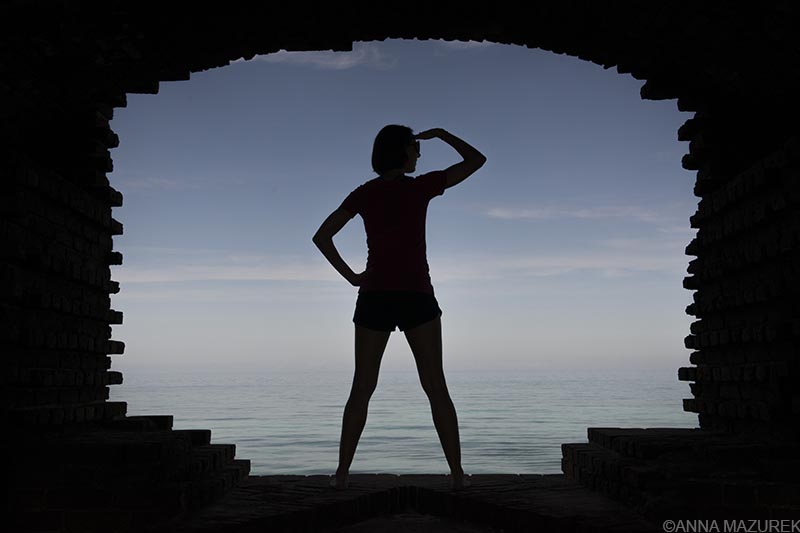 My Next BIG Adventure
In my first post of 2018, I'll share all the details about my grand travel plans for 2018, which encompass a good portion of the globe! I'm currently wrapping up all the details for the trip and can't wait to tell you all about it!